Metro Snow Email Alerts!
Sign up below to receive weather and our service response updates.
SAMPLE EMAILS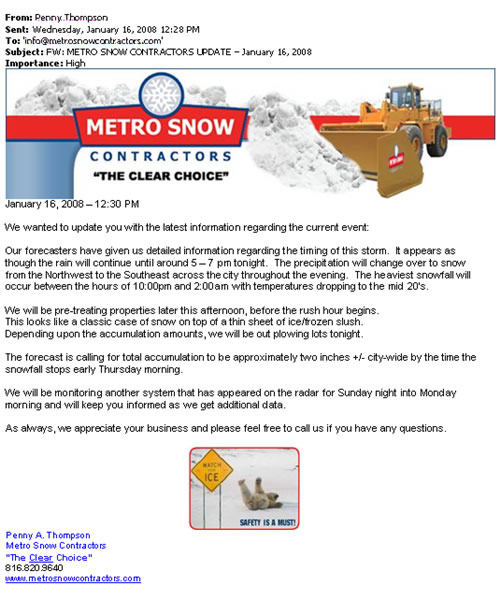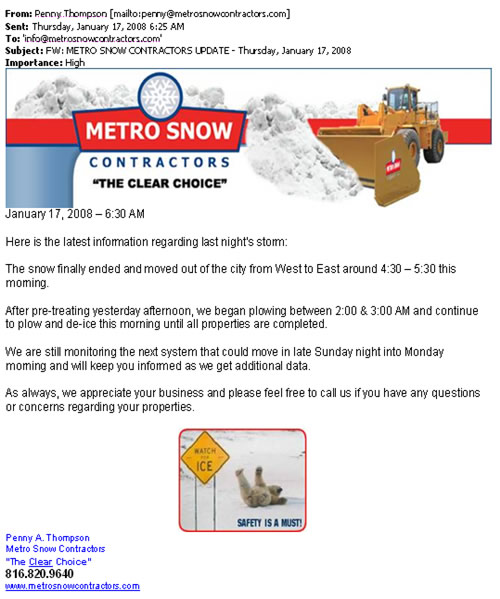 Weather Forecast
Clear

Today is forecast to be

Cooler

than yesterday.

Clear

Sunny skies. High around 95F. Winds SSW at 10 to 20 mph.

Partly Cloudy

Sunny. Becoming windy late. High 94F. Winds SSW at 20 to 30 mph.

Chance of Rain

Rain showers early with mostly cloudy conditions later in the day. High 71F. Winds N at 10 to 15 mph. Chance of rain 50%.