Metro Snow Email Alerts!
Sign up below to receive weather and our service response updates.
SAMPLE EMAILS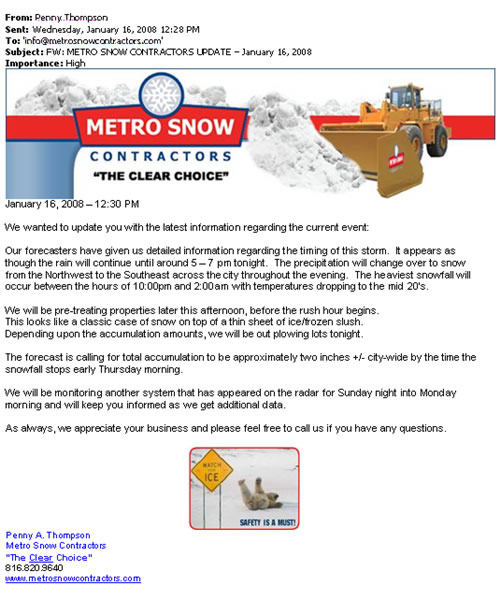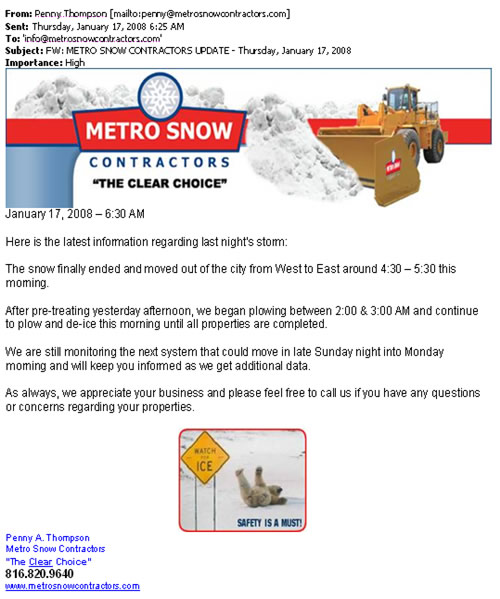 Weather Forecast
Clear

Today is forecast to be

Much Warmer

than yesterday.

Clear

A mainly sunny sky. High 62F. Winds W at 5 to 10 mph.

Partly Cloudy

Sunshine and clouds mixed. High 72F. Winds SW at 15 to 25 mph. Higher wind gusts possible.

Clear

Except for a few afternoon clouds, mainly sunny. High near 60F. Winds NW at 5 to 10 mph.