Metro Snow Email Alerts!
Sign up below to receive weather and our service response updates.
SAMPLE EMAILS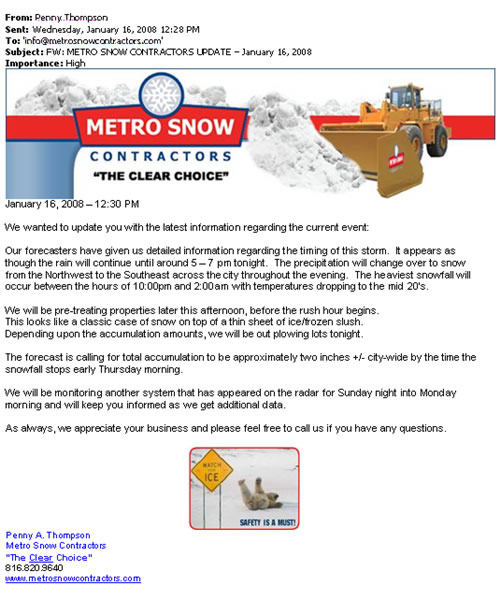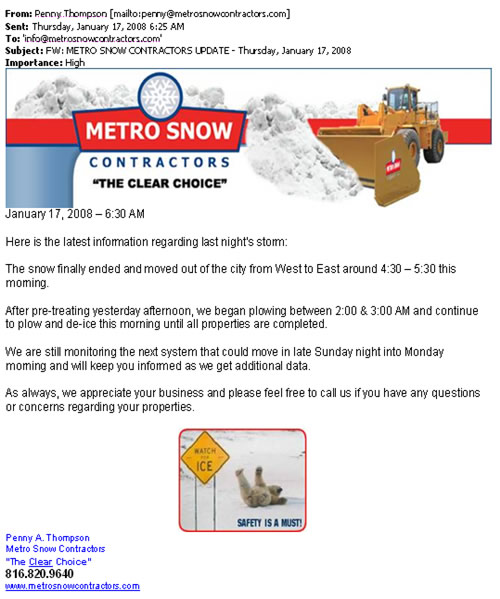 Weather Forecast
Partly Cloudy

Tomorrow is forecast to be

nearly the same

temperature as today.

Chance of Rain

Showers late. Lows overnight in the upper 40s.

Overcast

Cloudy. Slight chance of a rain shower. High 66F. Winds ENE at 10 to 15 mph.

Partly Cloudy

Sunshine and clouds mixed. High 64F. Winds NNE at 5 to 10 mph.