Metro Snow Email Alerts!
Sign up below to receive weather and our service response updates.
SAMPLE EMAILS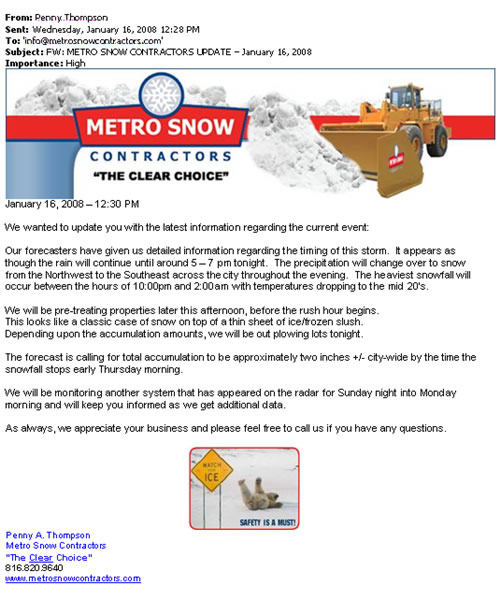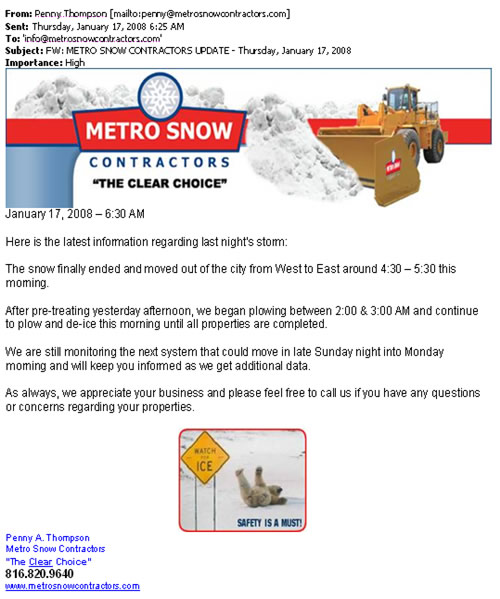 Weather Forecast
Rain

Today is forecast to be

Much Warmer

than yesterday. Scattered thunderstorms possible.

Chance of a Thunderstorm

Mixed clouds and sun with scattered thunderstorms. Morning high of 63F with temps falling to near 45. Winds NW at 15 to 25 mph. Chance of rain 60%.

Rain

Cloudy. Periods of rain early. Morning high of 51F with temps falling to near 35. Winds NW at 10 to 20 mph. Chance of rain 90%. Rainfall near a quarter of an inch.

Mostly Cloudy

More clouds than sun. High 36F. Winds NNE at 10 to 15 mph.